Learn the latest skills
"The basic idea of the Finnish education system is to provide all citizens equal opportunities to receive education despite age, domicile, sex, mother tongue and financial resources."
Reinikainen, 2007
"The Finnish curriculum reforms explicitly reflect the general societal development with foci for future creation."
Tian & Risku, 2018
Curriculum reform in Estonia created a bit of confusion and resistance among teachers , but more than twenty years later we can say that it was a very innovative and positive change that was implemented.
Tire 2021
Amazing PISA results in Finnish and Estonian schools! Why?What?How?
The Finnish curriculum focuses on two things: school culture and integrative approach. The curriculum reform took into account the effect that changes in the surrounding world have on children's learning, life skills and wellbeing and expects that schools not only react to such changes but it also recognizes the importance of schools in constructing the future. Therefore, the aim is that schools will be developed both, as growth communities and as learning environments. The Finnish National Board of Education puts the following at the very core of the 2016 curriculum: the active involvement of pupils, meaningfullness, joy of learning and school cultures that promote enriching interaction between pupils and teachers, every pupil is unique and has the right to high-quality education - schools offer opportunities for individual and shared learning, integration and dialogue between subjects - multidisciplinary modules increase dialogue between subjects and to local needs and interests and assessment for learning and assessment as learning. More of the qualities of the Finnish curriculum derive from the fact that goals for learning and prerequisites for successful learning process are more important than subject contents, the curriculum looks for the balance between academic achievement and student welfare and that it is based on future orientation and competence-based thinking.
The curriculum reforms, considered as a very innovative and positive change implemented, worked a miracle for Estonia and put the country in the spotlight! High results can be achieved with less money! With less than 30% spend on education compared to other OECD countries, Estonia still ranked first in reading literacy and science and third in mathematics in PISA 2018. Another important aspect that describes the quality of Estonian education is equity and is one of the countries in which socio-economic background has the least effect on excellence in school performance. Estonian schools manage to compensate for what has not been provided to children at home and students from disadvantaged families often achieve high results. In PISA they are referred to as "resilient students". Student well-being has been high in the listing of national policy priorities in Estonia.
What is the Secret of Estonian Success?
As Tire (2021) notices, Estonia has pursued the system of equity by treating every student equally, regardless of their background trying to provide the best learning conditions for all. Schools have enjoyed a lot of autonomy for decades; they have been very little disturbed by school inspectors. Yet the most important has been the strong strive to improve from within, to provide the best education for each child.


Upskill your organization
Target group are the school management, teachers, special education teachers and all other non-teaching experts and staff working in school education, adult education and VET.
The course covers a wide range of topics that schools need to consider and tackle when introducing and securing innovation in their school:
New curriculums in Finland and Estonia - Why?What?How? - core curriculum reform questions - features of Finnish and Estonian education systems
Developing the Finnish education system to create equality and to make the future
New learning environments - adapting and transforming schools and curriculums to answer to changes and construct the future
Educational leadership and culture of trust - everyone working in the field of education is an educational leader
Sustainable wellbeing
The course methodology aspires creating an output. Working individually or in groups on a concrete product to be used in your own school. Participants are given time to develop these outputs and the trainers coach and support them throughout the week, if necessary even long after courses have finished as a follow up.
.
Earn a certificate
The course participants will get a Certificate of Active Attendance.
The competences acquired will be validated by the course organisers on the Europass mobility.
What makes Euneos the leading course provider in Europe?


On-site courses
Curriculum Innovation in Finland and Estonia on-site courses take place in Tallinn, Estonia and Helsinki, Finland. Curriculum Innovation in Estonia and Finland are 7 day courses that start on Sunday afternoon in Tallinn, Estonia and end on Saturday in Helsinki, Finland at 13:00 o'clock.
> planned courses
12 -18 May 2024, Tallinn, Estonia/Helsinki, Finland
15 - 21 September 2024, Tallinn, Estonia/Helsinki, Finland
4 - 10 May 2025, Tallinn, Estonia/Helsinki, Finland
23 - 29 November 2025, Tallinn, Estonia/Helsinki, Finland


Euneos has an international team of trainers who are the most experienced in the field of their expertise. Meet Euneos' trainers for the Curriculum Development in Estonia and Finland course:
Main organiser / trainer

Mart Laanpere, PhD
Professor at Tallinn University, Estonia

Head of the R&D Centre for Educational Technology in Tallinn University

Former mathematics and physics teacher and school principal

Member of board of course provider Euneos, Finland
After working as a mathematics & physics teacher and school principal, he has been involved in teacher education and educational technology research for last 20 years. Mart has been contributing to international research projects focusing on the use of mobile technology and social software in teaching and learning. He is coordinating the training of school teams in the project "Digital Turn towards 1:1 Computing" funded by Samsung (www.samsungdigipoore.ee); and expert in school digital innovation and change.
Arto Martikainen
School Principal - new learning environments (support rebuilding the school to meet the 21st century skills-based education)
Spasia Neshkoska Tsutsuleska
International project coordinator
Former external expert evaluator for Erasmus+ projects
Former eTwinning ambassador
Member of the international jury of Eumind projects
Former principal of a vocational school in North Macedonia
Master studies in Education and Globalization, Oulu University, Finland


Euneos choice of venues is based on two essentials: delivering professionalism and assuring personal well-being in order to warrant enjoyable course experience.
Tallinn, Estonia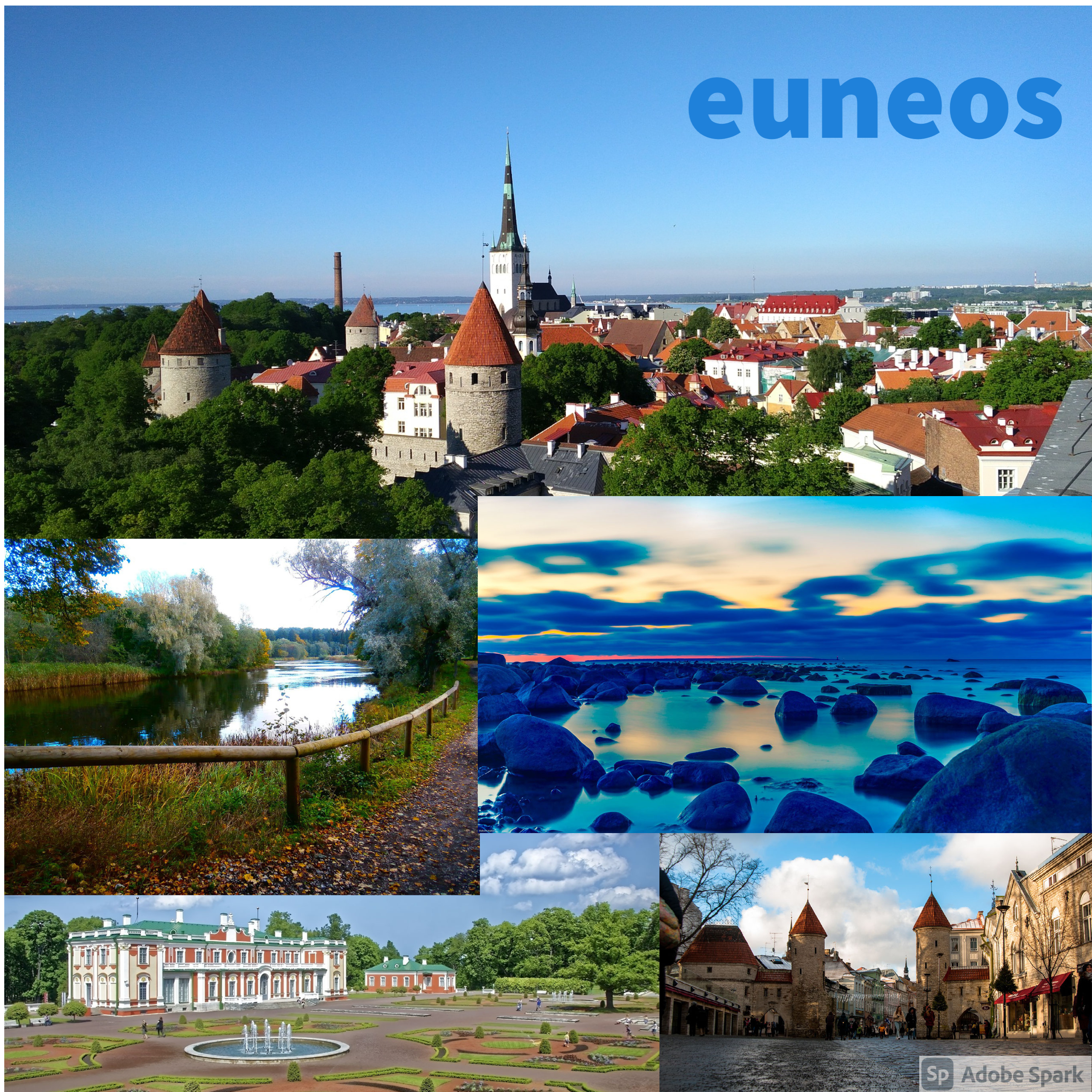 Helsinki, Finland